Assembly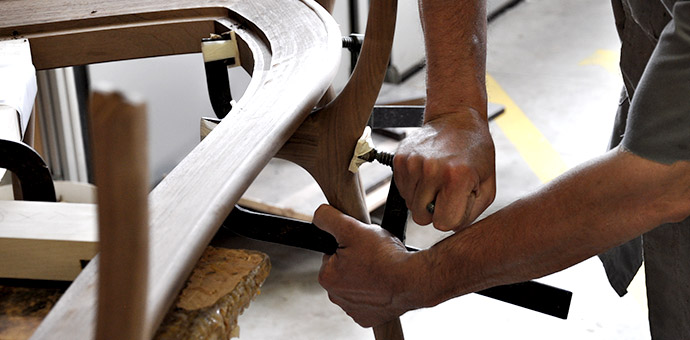 Designer products, unique for their originality and the complexity of their creation: the vocation for luxury craftsmanship also becomes a motive for experimenting with organic, sinuous, anthropomorphic shapes. Ceccotti Collezioni's design takes shape through an assembly process that is only made possible by the expert hands of its master craftsmen. At this stage, the company uses environmentally friendly natural vinyl glues that adapt to the movements of the wood (this type of glue requires more time to dry).
Before this, there may be one or more preliminary polishing steps with special equipment. These steps can almost seem as though every single component is being caressed; such is the care with which each craftsman performs their task. The joining of the various components is almost a work of art in itself: each joint is held together with the help of 'special clamps' that make it possible to connect the various parts.
Metalworking and hardware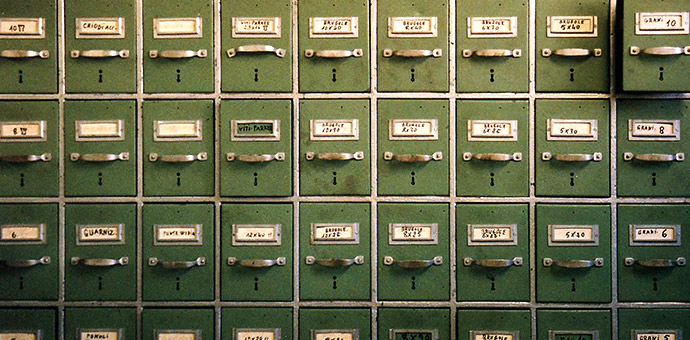 Brass, steel, iron and more. A specialised department handles the creation of each piece of metalwork necessary for production. Each design may require some metal components to provide lightness and solidity, to increase functionality or other aspects while respecting the original design and the architecture of its furnishing accessories. The department selects them according to the applications and aesthetic effects desired.
Like in tailoring, there is extreme attention to detail, even the most hidden ones. All the components, from the handles to the feet, from the hardware to the hinges, are made in the in-house workshop: embellished with refined finishes, they are an integral part of Ceccotti Collezioni's search for exclusivity, an expression of its craftsmanship.